Your HappiNewsLetter – OCTOBER –
OCTOBER – Welcome to your HappiNewsLetter!
I am so happy to share with you some reflective topics that inspired me during the last months.
Check out as well what's cooking for the following weeks.
****
OCTOBER
****
"Autumn reminds us to see the beauty in change."
Golden colors, warm fires, spiced pumpkin, cozy stay in…
We have now come to accept the change, to take things slow, and savor the Indian summer of October. What do you really want for yourself?
****
Take good care, you are precious.

---
Choose to Savor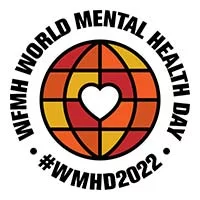 Mental Health Matters
October 10th marks the World Mental Health Day. The theme is set by the World Federation for Mental Health. For this year it was 'Make mental health and wellbeing for all a global priority'.
Raising awareness about Mental Health enables it to be treated equally with Physical Health. The purpose is to reduce risks, ensure prevention and provide appropriate support. Coaching helps increase self-awareness, define healthy boundaries, refocus on yourself, your priorities and what makes you truly happy and fulfilled. For more info, check wmhdofficial

How To Say No Without Guilt
Imagine this… Someone you care about is asking you to do something you can do, but not in the things you want to do. What do you do? If you hesitate but still say "Yes", as you don't want to let them down and "it's just gonna take a minute", you are a Pleaser! Here is 1 tip to help you say "No" without feeling extra guilty. Remember that you always have the choice to say "Yes", "No" or "Counteroffer". Next time this happens, try out "Yes but not now", or "Yes but not all of it". How does that sound? Feeling relaxed already?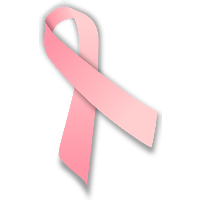 Pink Ribbon's Month
October is Breast Cancer Awareness Month. It's an annual and international health campaign to increase awareness and raise funds for research. It was founded in the USA in 1985 by the American Cancer Society and Imperial Chemical Industries. The pink ribbon symbole was established in 1993. It is a great opportunity to encourage breast screening, learn how to support those in needs and celebrate all breath cancer survivors. Many initiatives are organized, such as races, art exhibitions and many sales with donations.
---
What's next?
The Hyper-Rational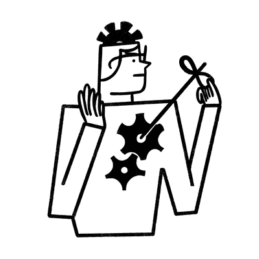 It's the HYPER-RATIONAL's turn!
People with a strong Hyper-Rational Saboteur are capable of deep analysis and rational understanding. However, too much of rationality comes at the cost of relationships, emotional intelligence, empathy and vulnerability as they can be perceived as cold, distant or arrogant. It can also make them feel alone and not understood, with a need to shut out all intrusions to be more focused.
Challenge of the month: Realize when you feel frustrated with others' emotions or lack of rational. See what it limits in the depth of your relationships.
How could you use more wisdom, feelings and empathy in these situations? What would change then? In the end, would you rather be right or happy ?
Why Facing Your Fears?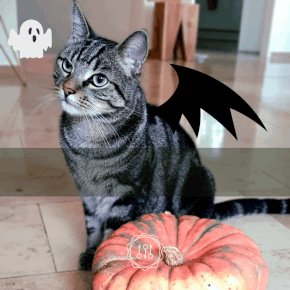 We know that Halloween is coming at the end of the month… but did you know, there are ONLY 10 WEEKS left before the end of the year?! Well, that's scary.
What have you achieved so far? What else do you dream for yourself?
A new job for next year? A peaceful Christmas family reunion? Finally getting some me-time off? Getting rid of that toxic stress and anxiety once and for all?
In just 8 sessions with me, you'll find the self-confidence to let go of your fears and the self-sabotage that is weighing you down. You'll regain the focus and the peace-of-mind you need to finally make that dream come true.
If that resonates with you, don't be spooked and simply book a free introduction call with me!
---
Together let's unlock your Happiness potential!