Hi there! I'm Anne-Laure, and I want to share my story with you.
I am a certified Happiness Coach with the Co-Active Training Institute (Certified Professional Co-active Coach), Associate Certified Coach by the International Coaching Federation and a Mental Fitness Coach with the Positive Intelligence Program.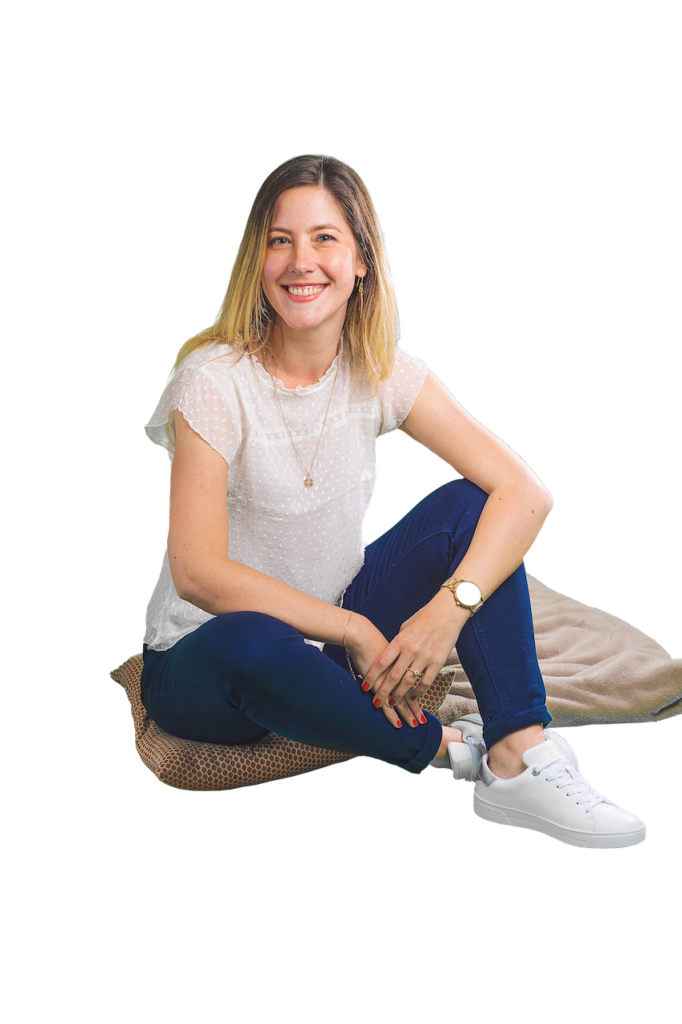 My Coaching Mission:
Empower you to unlock
your Happiness Potential
by guiding you toward
a more fulfilling life.
You might have guessed it from my name, I am a Frenchie. However, I consider myself as European. Indeed, I have Italian, Greek, Scandinavian and Russian roots.
Moreover, I am a true expat. After living in the beautiful Paris for many years, I started my expat story in New-York, USA. Then, I spent 7 years in Amsterdam, in the Netherlands. Finally, I am now calling Basel in Switzerland my new home.
Discover my 3 Superpowers:
*
HUMOUR
AND PLAYFULNESS

Positive Mindset

Lightness

Zest for Life

Creativity

Ease and Flow
*
*
INTUITION
WITHOUT JUDGMENT

Support

Empathy

Kindness

Mindfulness

Emotional Intelligence
*
*
COMMITMENT
TO YOUR GREATNESS

Change with Purpose

Growth

Resilience

Actions

New Perspectives
*
Most of my friends and family describe me as an empathetic, supportive and optimistic person. I am able to see the good in people, but also in the most difficult situations. I easily relate with people and bring comfort and motivation, while keeping the end goals and actions in focus.
Life can be very tough sometimes. It might give you the feeling that you are not in control, or that it will always be this way. But I know what you are going through. After 10 years in the corporate world of FMCG, I have come to understand what achievement, pressure and stress mean. However, I also learned what serenity, fulfillment and happiness are. I discovered their importance and how to integrate them into everyday life.
Thanks to my life experience and my empathetic personality, I am able to meet your most troublesome needs. Then, with my Coaching, I help you take back the ownership of your life. You make your own decisions, choices and actions.
Moreover, I guide you to realize your own potential. You will go even further than what you can imagine today. I have been there, it is possible!
My Values:
The top 3 values I commit to honoring every day in life are:
INTEGRITY
It is for me so important to be authentic, speak the truth and act with integrity. I cherish honest and reliable relationships.
In my Coaching, we develop an alliance. From that, we evolve in a safe space based on confidentiality, trust and respect.
EXCITEMENT
Life is better lived when you have fun! Humour, enjoyment and zest are particularly resonating to me.
Focusing on lightness is for me a good starting point for an enthusiastic mindset and a happy life. During our sessions, I make sure that we have some fun too!
KINDNESS
Altruism, empathy and genuine care for others' well-being are guiding my actions and reflections.
It is a priority in my life, personally and at work. As your Coach, I accompany you in an exploration with kindness, curiosity and without judgment.
I am here to bring my authentic experience, my skills and my passion at your service.
My Story:
Since many years, I am passionate about psychology and human relationships. But also, in helping people live a better and happier life. At last, I have come to realize that this passion is definitely my vocation.
After finishing my Engineering and Business degrees, I followed a "classic" path of a various and successful jobs in the corporate world. I have had the chance to work in several countries and with many different profiles of people in Purchasing, Quality, Sustainability and Supply Chain. When working on myself, I realized that what I enjoyed the most in every job. The one-on-one connections and bringing people together to achieve higher goals.
In 2019, I have been confronted to a level of dissatisfaction from work that became unbearable and even triggered physical pain. However, thanks to the help of Coaching, I managed to build strength and resilience and look for my true Life Purpose. It gave me the unique opportunity for a transformative journey, to realize what really matters to me, what are my values in life, and to finally start deciding on my own actions. Finally, I discovered my Ikigai, my reason for being.
And luckily, this completely changed my life!
This is why I have decided to become a Happiness and Mental Fitness Coach. That is also why I am so committed to helping your grow a strong and positive mindset, find your own purpose and achieve any goal that resonates with your true Self.
My promise to you is to do all this while having FUN together and enjoying life, every day!
If you want to know more, check out here this article about my life story, or directly book a free introduction call with me.
My Methods:
*
Co-Active Coaching
Experience of Being and Doing, Focus on the whole Person, Evoke Growth and Transformation
Certified Professional Co-Active Coach (CPCC) by the Co-Active Training Institute and ICF certified as Associate Certified Coach (ACC) in 2021
https://coactive.com/training/coach-training/
*
*
Positive Intelligence
Mental Fitness , Saboteurs Awareness, Self-Command and Brain Sage Powers
Trained Positive Intelligence Coach from the Positive Intelligence Program, by Shirzad Chamine and Candidate for Positive Intelligence and Mental Fitness Coach in 2021
Enrollment opportunities for Clients
https://positiveintelligence.com/program/
*
*
Mindfulness Practice
Being Consciously Present and Curious, Non-judgmentally, Meditation and Breathing
Trained Mindfulness Practitioner from the Mindfulness Based Stress Reduction (MBSR) 8-week Training Program by the Centrum Voor Mindfulness in Amsterdam
5 years of meditation practice
https://centrumvoormindfulness.nl/en
*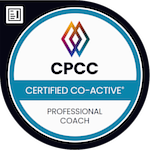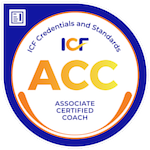 My education, experience and more:
I understand the corporate world, its stakes and challenges, as well the engineers' dimension together with a business mindset. Through mindfulness and yoga, I have also deepened my understanding of the harmony between body, mind and spirit.
Business Experience
Buyer in CAPEX, then, in Media and Marketing
Responsible Sourcing and Sustainability Manager
Supply Chain Performance and Business Processes Manager
Supply Chain Transformation Project Manager
Fun time
Yoga, meditation, tennis, hiking…
Painting, drawing, coloring, scribbling…
Pets & animals: make sure to check my Instagram for pictures of my cat!
Photography: sunsets, flowers, family & friends, food, animals…
Cooking & eating: mostly French, Greek and Italian food, but always interested in new discoveries
If my story speaks to you, get in touch with me!
I would love to hear yours.
Follow me on your favorite Social Media:
Share your story with me!