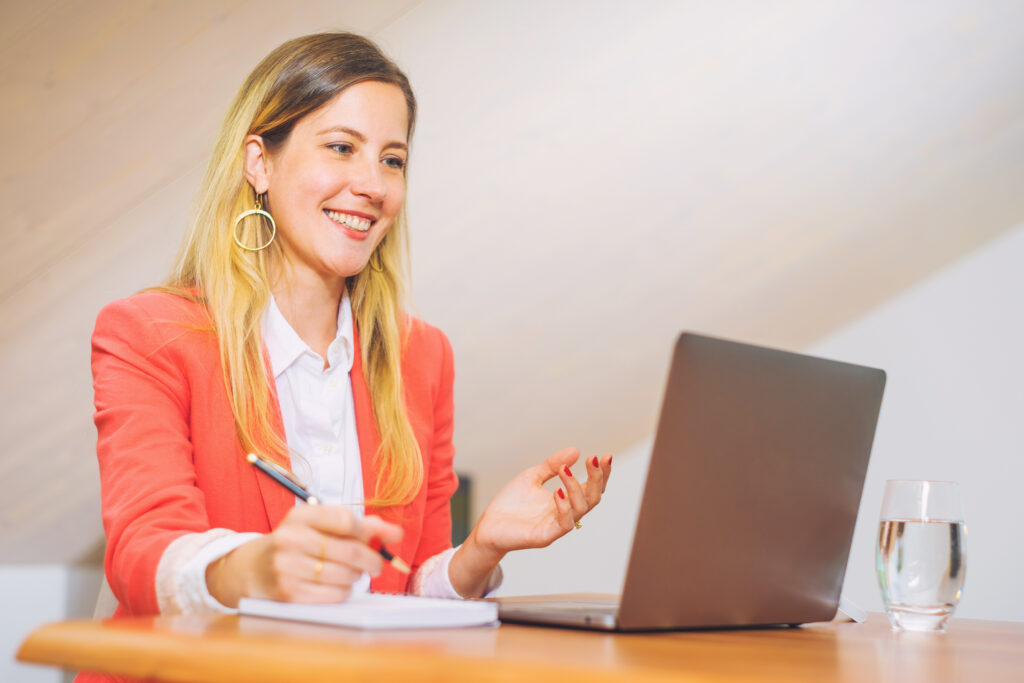 Call me maybe…
Allow yourself to build the life you deserve!
Do you want to know more about me and my Happiness & Mental Fitness Coaching Programs?
If you would like to have a better understanding of what to expect with Coaching and share your specific needs, I am happy to offer you an initial discussion, free of charge and commitment-free. This way, we get to know each other better, you get to experience the way I hold Coaching and we see if we are a match!
After all, a good chemistry is the key to success.
Coaching with me will help you:

CLARIFY
You share your expectations and goals. We hold your Agenda throughout our Coaching.

UNLOCK
You understand and flip your blocking points, assumed constraints, fears and saboteurs.

DESIGN
You discover your values, talents and passions. You create the fulfilling vision you want for Life.

ACTIVATE
We split your goals into small feasible actions and review your progress as you move forward.

CELEBRATE!
You have a clear overview on your future, you feel confident, serene and energized.
What I offer you:
Free 45-min introduction discussion
This is our first discussion where you share with me your expectations and I explain you how I work. Firstly, we define together a safe Coaching bubble. So our relationship is based on trust, honesty and openness.
Personalized sessions with concrete exercises
You are unique and so should your Coaching be. Therefore, each session is tailor-made based on your specific needs and requests. I provide you with insights, powerful questions and fitting exercises to empower you to fully grow.
Inquiries, challenges and fieldwork
During each session, you explore new perspectives and discover new insights that you put into practice during the inter-session time. Finally, you take accountability for the actions that you want to put in place right after a session.
Inter-session bespoke support availability
Above all, we embark together to an adventure that goes beyond our Coaching session time. Certainly, I am here for you if you get stuck or need support in between sessions, all along your journey.
And my special promise to you: some fun!
Interested and curious? Let's start with the Free 45-minute introduction call.
How to Book Your 45-min Free Intro Call:
Use the calendar below to book your first introduction call with me.
In case the calendar is not visible to you on this page, please deactivate your cookies blocker or, if you prefer, you can also visit this page here.
How the Call Works:
This is our first 45-minute video call to learn more about each other and see if we are excited to work together.
You explain me what brings you here and how Coaching can support you.
I let you know how I work and what I can offer you. We discuss how to get started.
I offer you to experience the way I hold Coaching.
If it's a match, we build together a personalized Coaching program that fits your needs perfectly.
Once you have chosen a day and time in the calendar, you'll receive a confirmation email from me with a unique Zoom link.
Please make sure to add the event in your calendar, so that you won't miss it. If you have any questions, just write me an email or click here to contact me.
I'm looking forward to e-meeting you!
Unlock your Happiness Potential today!