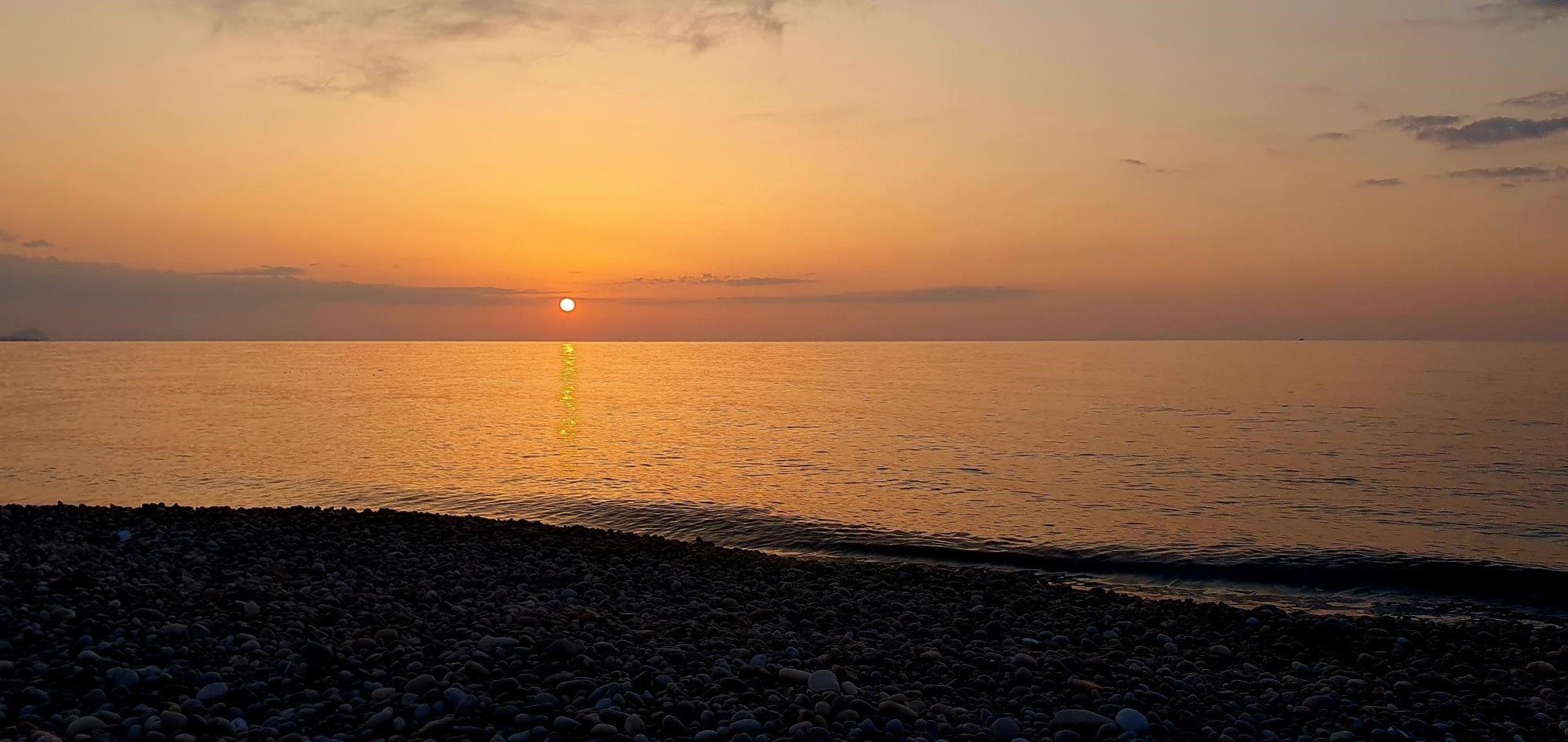 Your HappiNewsLetter
– JUNE –
JUNE – Welcome to your HappiNewsLetter!
I am so happy to share with you tips and reflective topics that inspired me during the last months.
Check out as well what's cooking for the following weeks.
****
~ JUNE ~
****
Have you realized that half of the year has already passed?
Helen Keller once said: "A person who is happy is not because everything is right in their life, but because their attitude towards everything in their life is right."
As we reach the half-year mark, it's the perfect time to reflect on our goals and embrace the opportunity to bring more joy in our lives. I'm ready to embark on this joyous adventure with you!
Are you ?
Book a Free Call with me today and figure it out!
****
Take good care, you are precious.



When's Your Solstice?
June 21st marks the summer solstice. Did you know that it is the longest day and shortest night of the year? It happens when the Earth's tilt leans closest to the sun, giving us the maximum amount of daylight. This celestial event holds deep cultural significance and is celebrated around the world, from bonfires in Scandinavia to savoring the sunrise at Stonehenge.
As you enjoy the long days, take a moment to reflect: 
How can you incorporate more sunshine and harmony into your life?


Let the Music Play
June 21st also celebrates the World Music Day or la Fête de la Musique to unite people through the power of music. Originating in France in 1982, it has become a international event. On that day, streets and public spaces come alive with free performances, concerts and gigs from professionals and talented amateurs from all genres and ages. Music has been scientifically proven to reduce stress, elevate mood, and enhance cognitive abilities. 
Which music has the most positive impact on your daily life?


Discover Your Joy: Workshop!
Together with my co-host Megan, we invite all caring, ambitious, and sensitive women to join us on July 9th in Basel for a life-changing day!
Together we'll dive deep into self-discovery, uncover your passions and your purpose.
On top of that, we'll make sure that you transform your dreams into reality. You'll craft your goals and create an actionable roadmap that propels you towards your aspirations.
Register quick before it's too late! Are you ready to find your joy and your true purpose?

The Judge of Others
Let's continue with the 2nd aspect of the Master Saboteur: the Judge of Others. 
It focuses on what is wrong with others rather than appreciation. It also makes you get into inferior or superior comparisons with others. 
Your Judge activates your other Saboteurs, causing stress and unhappiness, reducing your effectiveness, and harming your relationships. 
I guess now you don't want your Judge to control your thoughts anymore, do you?
Challenge of the month: 
The first thing to do to deal with the Judge of Others, is to train to recognize it.
Take a moment every day for the next 4 weeks to recall situations where you were very critical of someone: "They are always late.", "What's wrong with her?", "He doesn't even try to help."…
Then, let it go, and visualize how you could have responded differently, with more compassion. "Maybe they…" 
Want to know more on how to deal with your Saboteurs?
Book a Free Call with me now!

Are you halfway there?
As we reach the midpoint of the year, let's reflect on our progress and remind ourselves meaningful goals.
Setting mid-year goals provides focus, motivation, and a renewed sense of purpose. Try this out:
1. What have you achieved this year? What are you proud of so far?
2. In which areas do you want to grow further in the next 6 months?
3. How would your life look like if you achieve these goals?
4. What needs to be done to achieve this vision for yourself?
5. Remember to make your goals SMART (Specific, Measurable, Achievable, Relevant, Time-bound).
Working with a coach will help you stay on track and define the track too! In my coaching I accompany you in your journey. Diving deeper into your goals, you understand your mental patterns, create a roadmap with small feasible steps, and uncover your motivation strategies to overcome any challenges.
 
Don't let the year slip away.
Book your Free Intro Call now
and let's make the most of the time that lies ahead!