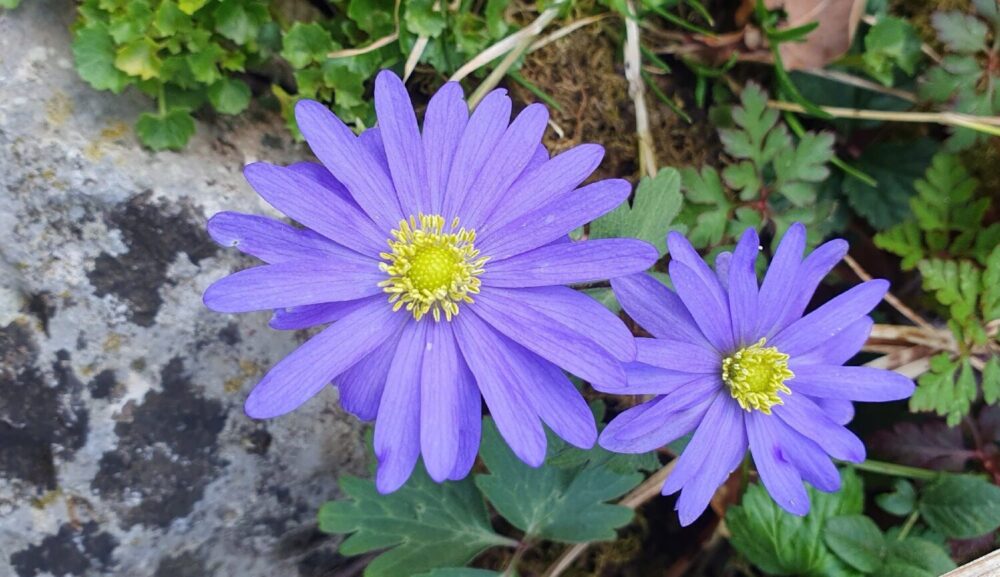 Your HappiNewsLetter
– APRIL –
APRIL – Welcome to your HappiNewsLetter!
I am so happy to share with you tips and reflective topics that inspired me during the last months.
Check out as well what's cooking for the following weeks.
****
~ APRIL ~
****
"April is a promise that May is bound to keep." ~ Hal Borland
Let's use the month of April to visualize what we want for ourselves by the end of the year. What do you dream of? What situation would be so nice? Who do you want to BE then?
Close your eyes and see what's coming first.
What promise do you want to make to yourself? 
****
Take good care, you are precious.



Cherry & White House
The National Cherry Blossom Festival in Washington D.C. takes place from March 20 to April 10. This festival celebrates the gift of 3,000 cherry trees from Japan to the United States in 1912. Today, the festival includes events such as a parade, a kite festival, and a lantern-lighting ceremony.
In Japan, during the festival, people gather under the cherry trees to admire the blossoms and have picnics with friends and family. It's a time for reflection on the transience of life and the beauty of nature. It is a reminder to appreciate the present moment. 
What can you do to appreciate the beauty around you and savor the present moment? What's your cherry blossom?

Embracing Change
"Change is the only constant in life" – Heraclitus. Whether it's a career change, a relationship ending, or a health issue, change is challenging and difficult to navigate. But it's also an opportunity for growth and transformation. Embracing change means accepting what is and actively looking for ways to move forward. It means being open to new possibilities and perspectives, even if they're different from what we're used to. One way to embrace change is by focusing on the present moment, rather than worrying about the future. It's helpful to seek support from others, and address it in a coaching session. 
What does embracing change mean to you and what opportunities can you see?


Happy Earth Day
Earth Day is celebrated on April 22nd, and it has become a global event to raise awareness about the environment and the need to protect it. This day began in 1970 with protests and the creation of the United States Environmental Protection Agency and led to the passage of several environmental laws. Today, Earth Day is celebrated in over 190 countries, with people participating in various activities such as tree planting, litter cleanups, and environmental education programs. It's a reminder that our planet needs our care and attention, on this day and every day. 
What can you do to reduce your environmental footprint and contribute to a healthier planet?


The Victim
It's the end of the Saboteurs' list with this month's Saboteur: the Victim! 
It has a bad reputation, yet people with this Saboteur have plenty of beautiful qualities: they are sensitive, emotional, capable of deep introspection, and to appreciate the uniqueness of each individual.
However, when they go too deep, they feel criticized, misunderstood and alone. They tend then to withdraw, pout, crumble and ultimately give up. The anger becomes sadness and fatigue. They seek attention and affection, but it often backfires and pushes people away.
Challenge of the month: To deal with the Victim, remember that you are NOT what you feel. Dwelling in sadness doesn't lead to better self-awareness, as it clouds your judgment. You are unique, but also very commonly human. Expose the lies of the Victim drama to get attention and love.
In which other ways, based on positive emotions, can you be seen and loved for who you are?

Gratitude Attitude
Gratitude is the practice of acknowledging and appreciating the good things in our lives.
It's a powerful tool for cultivating happiness and personal growth, and improving mental health and well-being. Research has shown that people who practice gratitude regularly have more positive emotions, better health, and stronger relationships. Gratitude can help us focus on what we have, rather than what we lack, and it can shift our perspective from negative to positive.
One way to practice gratitude is by keeping a gratitude journal, where you write down 3 things you're grateful for each day. Another way is to express your gratitude to others, by telling them how much you appreciate them. 
How can you help yourself create a regular gratitude practice? 
Take a few moments to reflect on what you're grateful for, and see how it transforms your perspective. Book a time with me if you don't manage to practice on your own.