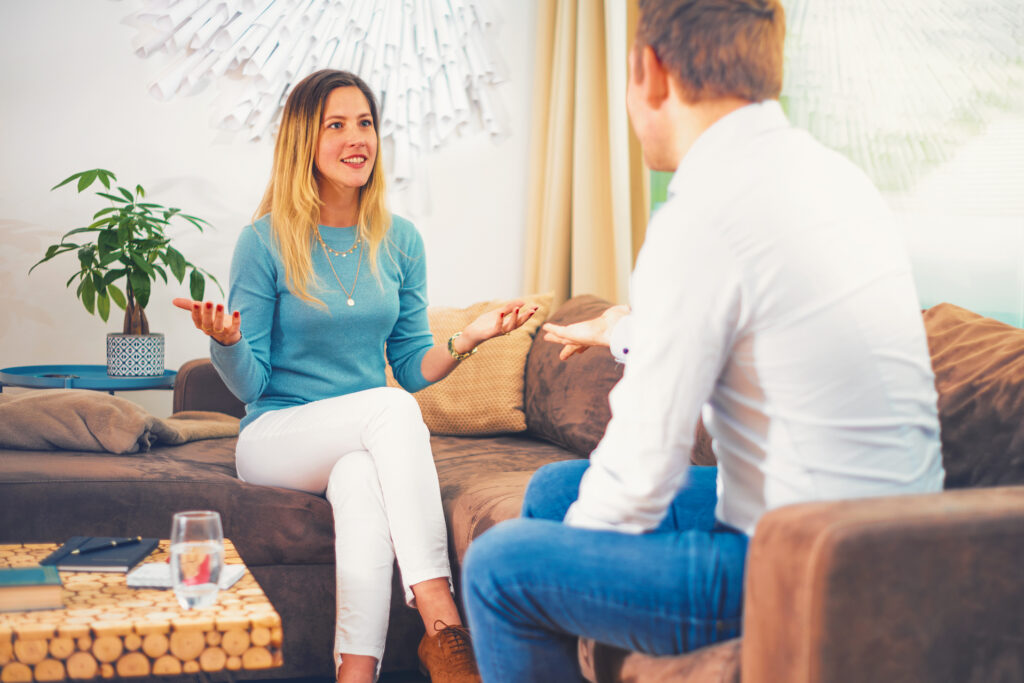 Get started and
gain satisfaction and
energy from your
work and life again!
What are you struggling with in your life at the moment? What is frustrating you?
Do you want to enjoy life and work but you feel that something is missing?
Are you too busy, stressed or just bored?
Do you feel like you want to take the next step but you don't know how to start?
What is currently blocking you to achieve the life you deserve?
Get started today on the 3 Key Pillars:
*
LIFE & PERSONAL DEVELOPMENT
Social relationships

Romance

Core life values

Purpose & life mission

Life road-map

Focus on what matters

Overcome challenges

Be your best self

Be a better parent

Thrive in the best environment

Life and personal development Coaching enables you to know yourself better and to take control of your actions. You successfully develop and enjoy a harmonious and fulfilled life.
*
*
CAREER & WORK SATISFACTION
Work and team relationships

Stress reduction

Burnout management

Work satisfaction

Core work values

Purpose definition

Be a better leader

Be a better team player

Make an impact

Choose, change and improve your career

Career and work satisfaction Coaching gives you the support you need to change or develop your career. You find out your talents and passions, and define your purpose for a fulfilling work and life.
*
*
MINDSET & RESILIENCE
Self-confidence

Motivation

Energy and vitality

Mindfulness

Inner-peace

Clarity and control

Control your thoughts

Manage your emotions

Lower your Saboteurs' voice

Discover your Inner Leader and strength from within

Mindset & resilience development Coaching empowers you to make the changes you always wanted to make. You take control of your thoughts and emotions to cultivate a balanced and focused mind.
*
Work with me and:

CLARIFY
You share your expectations and goals. We hold your Agenda throughout our Coaching.

UNLOCK
You understand and flip your blocking points, assumed constraints, fears and saboteurs.

DESIGN
You discover your values, talents and passions. You create the fulfilling vision you want for Life.

ACTIVATE
We split your goals into small feasible actions and review your progress as you move forward.

CELEBRATE!
You have a clear overview on your future, you feel confident, serene and energized.
What I offer you:
Free 45-min introduction discussion
This is our first discussion where you share with me your expectations and I explain you how I work. Firstly, we define together a safe Coaching bubble. So our relationship is based on trust, honesty and openness.
Personalized sessions with concrete exercises
You are unique and so should your Coaching be. Therefore, each session is tailor-made based on your specific needs and requests. I provide you with insights, powerful questions and fitting exercises to empower you to fully grow.
Inquiries, challenges and fieldwork
During each session, you explore new perspectives and discover new insights that you put into practice during the inter-session time. Finally, you take accountability for the actions that you want to put in place right after a session.
Inter-session bespoke support availability
Above all, we embark together to an adventure that goes beyond our Coaching session time. Certainly, I am here for you if you get stuck or need support in between sessions, all along your journey.
And my special Promise to You: Some Fun!
Get started by choosing your Coaching Plan:
JUST TO SEE
You just have a very specific topic that you want to unlock and you want a quick boost.
QUICK & EASY
You know what you want to change and are ready to use all the benefits from 8 sessions together.
TRANSFORMATIVE
*
You have access to 12 sessions to discover and design what you want to change in your work or life, and create a new positive mindset to overcome the potential obstacles.
*Best Value Option!
What you will take out
Clarity
Through self-awareness, you better understand your mental patterns, ways of working, values and deep desires.
Control
You design your vision for yourself and set your new intentions. With ease, you set things in motion by priority.
Confidence
You know how to recognize your saboteurs and tap into your inner-strength, self-acceptance and self-authority.
*
What you can expect from me
A Safe Coaching Bubble
Every session is strictly confidential and based on mutual trust. We define our own structure and alliance.
Focus on your Growth
As I accompany you in your journey, I take you out of your comfort zone with care, support and determination.
Speak my Truth, with Love
You can count on me to use my intuition and always focus on your bigger agenda and who you want to be.
*
Find out your level of Happiness now!
Not sure yet if you are ready for coaching? Get started by trying out the Happiness Quiz and discover you current Happiness score.
How do you feel about your life right now? You might uncover things you would like to improve to be really happy in work and life.
After that, you start to discover what you want to change and where to take immediate actions. It is great to get started with our Coaching discussion!
Finally, contact me to plan your free introduction discussion and check out what Coaching Program would fit you best.
Together let's unlock your Happiness potential!