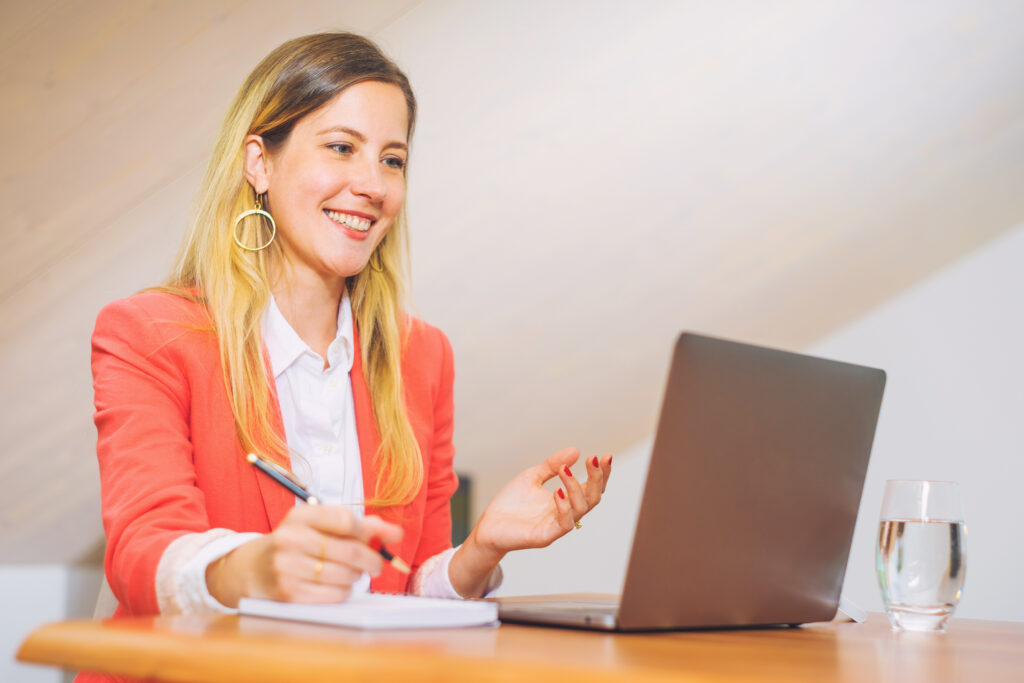 Call me maybe…
Donne-toi les moyens de construire la vie que tu mérites!
Do you want to know more about me and my Happiness & Mental Fitness Coaching Programs?
If you would like to have a better understanding of what to expect with Coaching and share your specific needs, I am happy to offer you an initial discussion, free of charge and commitment-free. This way, we get to know each other better, you get to experience the way I hold Coaching and we see if we are a match!
After all, a good chemistry is the key to success.
Coaching with me will help you:

CLARIFIER
Tu partages tes attentes et tes objectifs. Nous suivons ton agenda tout au long de notre Coaching.

LIBERER
Tu comprends et transposes tes points de blocage, contraintes présumées, peurs et Saboteurs.

CONCEVOIR
Tu découvres tes valeurs, talents et passions. Tu créés ta vision d'une vie épanouissante.

ACTIVER
Nous divisons tes objectifs en petites actions réalisables et examinons tes progrès au fur et à mesure que tu avances.

CELEBRER!
Tu as une vision claire de ton avenir, tu te sens confiant.e, serein.e et plein.e d'énergie.
Ce que je te propose :
45 minutes d'introduction gratuites
C'est notre première discussion où tu me fais part de tes attentes et je t'explique comment je travaille. Dans un premier temps, nous définissons ensemble notre bulle de confiance. Notre relation est donc basée sur la confiance mutuelle, l'honnêteté et l'ouverture d'esprit.
Seances personnalisees et exercices concrets
Tu es unique et ton Coaching se doit de l'être aussi. Ainsi, chaque séance est personnalisée en fonction de tes besoins et demandes spécifiques. Je te fournis des idées, des questions percutantes et des exercices ajustés pour te permettre de te développer pleinement.
Questions ouvertes, defis et travail de terrain
During each session, you explore new perspectives and discover new insights that you put into practice during the inter-session time. Finally, you take accountability for the actions that you want to put in place right after a session.
Disponibilite et soutien sur mesure entre sessions
Surtout, nous embarquons ensemble dans une aventure qui dépasse le temps de notre séance de Coaching. Bien sûr, je suis là pour toi si tu es bloqué.e ou si tu as besoin de soutien entre les séances, tout au long de ton parcours.
And my special promise to you: some fun!
Interested and curious? Let's start with the Free 45-minute introduction call.
How to Book Your 45-min Free Intro Call:
Use the calendar below to book your first introduction call with me.
In case the calendar is not visible to you on this page, please deactivate your cookies blocker or, if you prefer, you can also visit this page ici.
How the Call Works:
This is our first 45-minute video call to learn more about each other and see if we are excited to work together.
You explain me what brings you here and how Coaching can support you.
Je t'explique comment je travaille et ce que j'offre. Nous discutons comment commencer.
I offer you to experience the way I hold Coaching.
C'est nous matchons, nous définissons ensemble un programme de Coaching personnalisé, qui répond parfaitement à tes besoins.
Once you have chosen a day and time in the calendar, you'll receive a confirmation email from me with a unique Zoom link.
Please make sure to add the event in your calendar, so that you won't miss it. If you have any questions, just write me an email or click ici pour me contacter.
I'm looking forward to e-meeting you!
Libere ton Potentiel de Bonheur des aujourd'hui!